First Responders Jiu-Jitsu
Taking Care of Those Who Take Care of Us!
Kogen Dojo supports local Police, Firefighters, and EMT's by offering special classes and rates* for these community servants. We know that these good folks have a difficult job and they selflessly put their lives on the lines every day for us. We also know that time and training budgets are tight and that this can make it difficult for our First Responders to receive all of the necessary training to keep themselves and the people they serve safe.
Our First Responders Jiu-Jitsu classes are offered Monday-Friday at 9am with an Open Mat session every Saturday at 8am. These classes, led by a local First Responder, Firefighter Isaac 'Ike' Haertel, are focused on Self Defense and Survival Tactics for both First Responders and Everyday Citizens, including:
Distance Management
Levels of Force
Takedowns
Groundfighting Control & Surival
Live Resistance Drilling & Sparring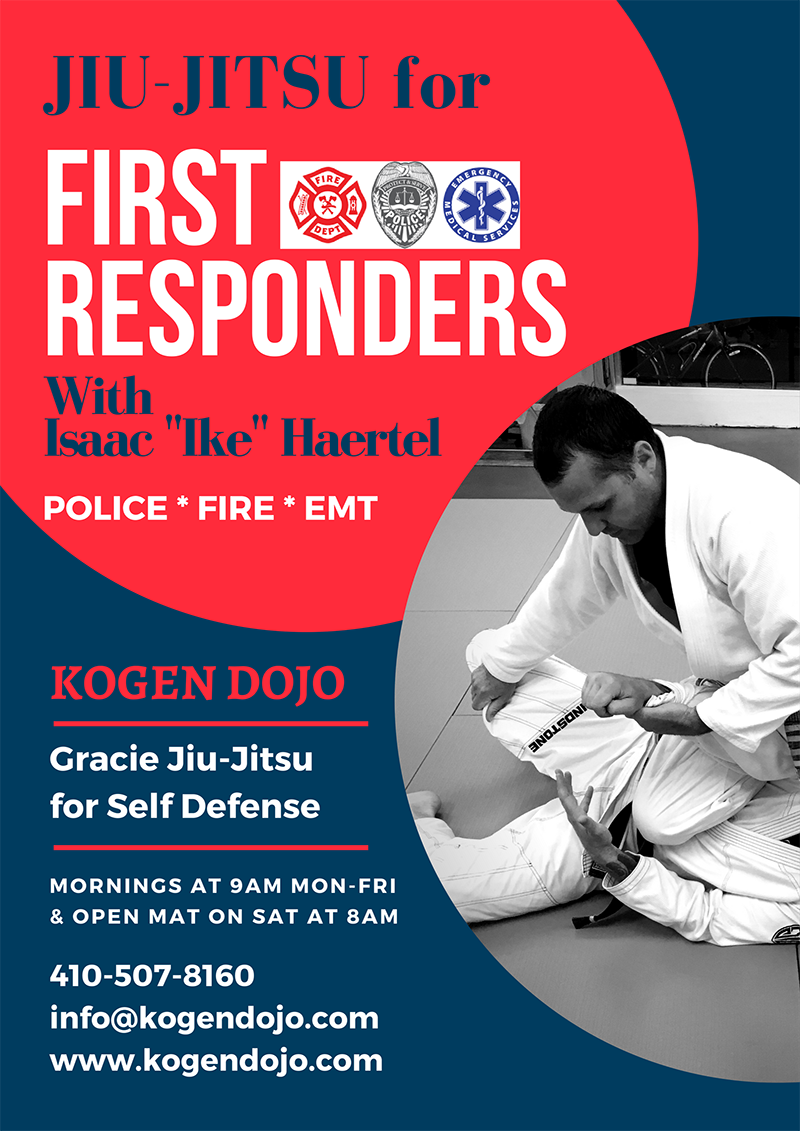 *SPECIAL RATES also Available for Military Veterans and Active Duty